Home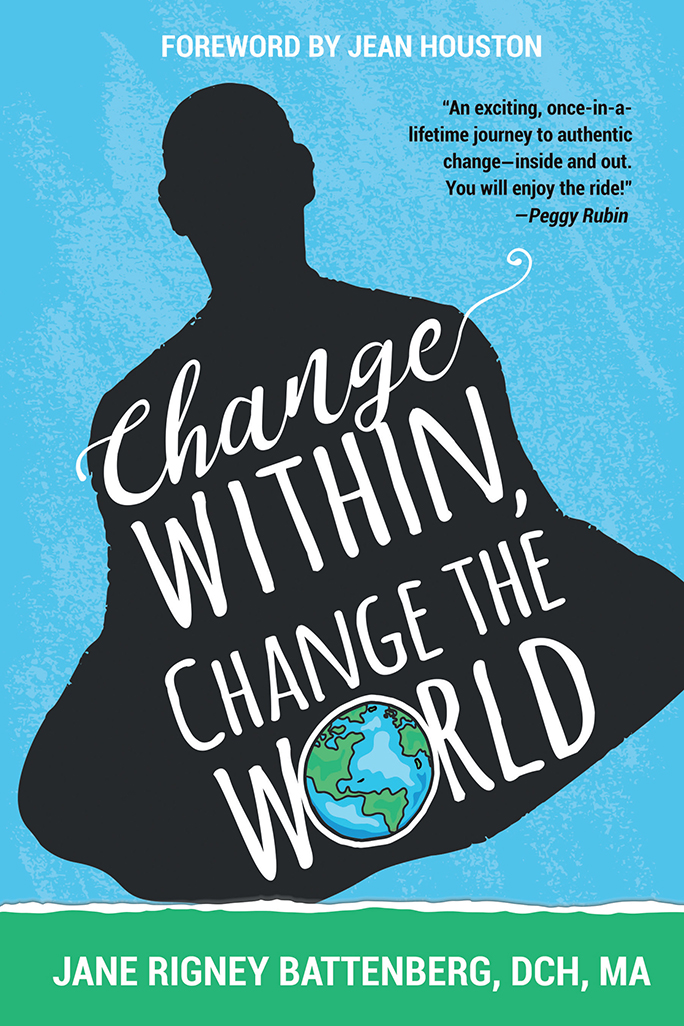 HOT OFF THE PRESS!

An informative, entertaining and vital guide.
Build the skills needed to navigate today's increasingly chaotic and technology-oriented world.
Bring meaning and true value to your life as well as the lives of others.
Like the phrase "as above, so below" the polarity and symmetry of "as within, so without" are expressed in this book. It entwines two parts, our external reality and our internal landscape, because our internal perceptions create our personal reality.
To change the external, we have to change the internal. In this way, the book is about change – change in the midst of chaos, and also about hope.
Welcome to a place where you can explore opportunities for your personal Change Within.
• Dissolve your problems rather than talk about them.
• Create the life you want.
• Be free of unwanted habits and emotions.
• Achieve the goals you dream about.
View a short video about how I do this. My intuitive diagnostic abilities allow me to work effectively on exactly what you need. Clients often see instant resolutions and break-throughs. Read their testimonials throughout these pages about their transformative experiences. I developed Change Therapy from a unique blend of Time Dimension Therapy, coaching, Neuro-Linguistic Programming, and hypnotherapy. I wrote the book Eye Yoga, with my sister, and we offer workshops and individual sessions in these remarkable practices.

Contact me for a FREE 20″ CONSULTATION to explore how we might work together.
Change Therapy

Using a unique blend of many techniques, I work collaboratively with the individual, putting our heads together, a "do-with" rather than "do-to" process. MORE
Eye Yoga

My simple "eye yoga" exercises are especially appealing to baby-turning-elder-boomers who want to maintain and improve their eyesight. MORE