Home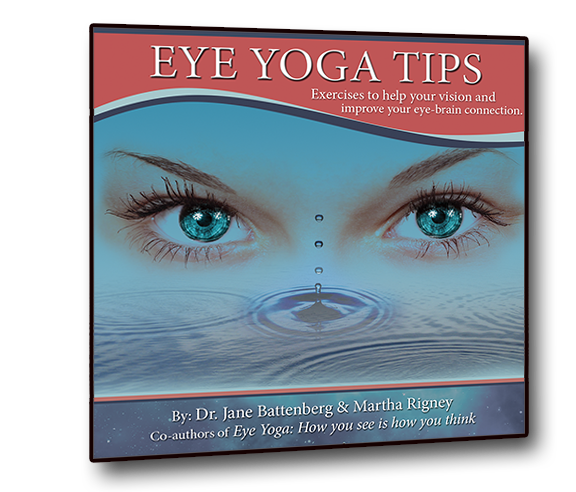 New! DVD with all Eye Yoga Tips!
•  Give your friends this unique and practical DVD about vision improvement, eye-brain connections, and more.
•  Give yourself the DVD for easy viewing to incorporate Eye Yoga into your daily routine. 
Welcome to a place where you can explore opportunities for your personal Change Within.
•  Dissolve your problems rather than talk about them.
•  Create the life you want.
•  Be free of unwanted habits and emotions.
•  Achieve the goals you dream about.
View a short video about how I do this. My intuitive diagnostic abilities allow me to work effectively on exactly what you need. Clients often see instant resolutions and break-throughs. Read their testimonials throughout these pages about their transformative experiences. I developed Change Therapy from a unique blend of Time Dimension Therapy, coaching, Neuro-Linguistic Programming, and hypnotherapy. I wrote the book Eye Yoga, with my sister, and we offer workshops and individual sessions in these remarkable practices.

Contact me for a FREE 20″ CONSULTATION to explore how we might work together.
Change Therapy

Using a unique blend of many techniques, I work collaboratively with the individual, putting our heads together, a "do-with" rather than "do-to" process. MORE
Eye Yoga

My simple "eye yoga" exercises are especially appealing to baby-turning-elder-boomers who want to maintain and improve their eyesight. MORE